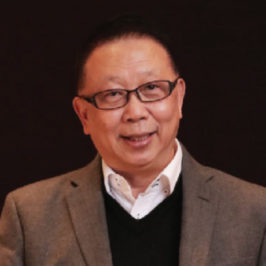 香港的中小企,一直是香港經濟發展的重要組成部份。時至今日,本港仍有超過97% 的企業,僱員人數不足50人,屬於中小企的類別。我們默默耕耘,靜靜無聲貢獻,創造成千上萬就業機會,養活本港的萬家燈火。所以,香港要保持繁榮穩定,市民安居樂業,政府便一定要保持香港中小企的競爭力。同時,我們中小企亦必須團結一致,向政府發聲,為中小企提供更多有利的營商機會。我們便是依著這種熱誠與使命,成立了『香港大中華中小企商會』。
We, the Small and Medium Enterprises (SMEs) have always been the important core member to help develop the economy of Hong Kong. Up till this day, there are more than 97% of the Enterprises in Hong Kong employ less than 50 people in their companies. These Enterprises belong to the SME sector. We, the SMEs are the group of people normally working hard and contributing to the society in a quiet manner. Also we are the people who create thousands of job opportunities and feed up thousands of families in Hong Kong. Therefore, in order to keep Hong Kong as a prosperous and stable city where the citizens can live in peace and work with joy, the Government is obliged to maintain the SMEs in their competitive advantages status in Hong Kong. On the other hand, we the SME must unify ourselves together as a mission, to voice out our opinions to the Government, fight for more and better business opportunities for ourselves. We also are the group of people who embrace and passionate about this mission, so that is the reason why we are here today together lined up and celebrated the inaugruation of "Hong Kong Greater China SME Alliance Association".  
我們心裡明白,香港的中小企,一直是在崎嶇的環境中,迎難刃而上;由從前的工業北移、抬帳問題、維護知識產權,及後的沙士展覽危機、全球金融海嘯;到近年的租金颷升、人民幣升值。我們都是憑著靈活多變,與實幹的特質,把難關一一熬過去。
不過,現在香港的營商環境,的確對商賈巨富較為有利。紛亂的政治環境下,沉默的中小企,又經常又「被代言」,令到我們的真正的需要,無法如實地向有關當局作出反映。
根據中國城市競爭力研究會調查指出,香港綜合競爭力排名,已跌至全國第6,較去年下跌1位;成長競爭力排行榜為第18位,亦較去年同樣下跌1位。客觀的事實告訴我們,香港中小企若必須團結一致,趕上中國這班「大中華高鐵」列車,才可以維持競爭力。
正是這種危機感,逼使我們與一群志同道合的中小企,本著「互助互愛、無私奉獻、不分大小、平等尊重、理念一致、團結合作、克服困難、努力創新、共利共贏、再創高峰」的宗旨,廣邀各行、各業的中小企,加入本會,壯大實力。籌備一年以來,我們的會員企業,已達致300多間,當中有不少屬全球知名的代工企業,同時,在過去一年內,本會亦曾舉辦多項促商興貿的考察交流活動,例如義烏交流考察團及福建武夷山交流考察團,拜訪當地市政府領導、參加當地民營企業座談會、參觀企業廠房等等,務求為本會會員們,帶來更多營商合作的機會,亦為本會今後的發展,定位打下基礎。
展望將來,我地將會繼續秉持「中小企優先」的原則,在中港市場的互動之中,扮演更重要的角色;銳意成為大中華區,「官、商、民」之間的重要橋樑;我們亦期望各位同業先進,踴躍加入本會,一同為大中華中小企,及香港的中小企,作出貢獻。
We all know that Hong Kong SMEs have always been growing in hardship and keeping up our business in difficult times. From industrial business moving up north to China, differences between Hong Kong and China accounting management systems, protection of intellectual properties to later on the crisis of SARS, global financial tsunami, and up to these days the soaring price of the rent, the appreciation of Renminbi. We are good at being flexible and pragmatic towards the adverse business environments and this has helped us overcome the tough periods of time one after one.
However, the present Hong Kong business environment is apparently more favourable to the rich. Facing the political turmoil in Hong Kong nowadays, the usual silent SME group has been "misrepresented" in which our needs have not been truly reflected to our Government.
According to a Study Survey of China Institute of City Competitiveness, the figure shows Hong Kong has dropped to the 6th in the national ranking and 1 grade lower than last year; the Growth of Competitiveness is ranking No.18 is also 1 grade lower than last year. The fact is clear to tell us that as SMEs we need to co-operate with each other in unity in order to be able to catch this "Greater China Highway Train", so that we would be able to keep up with the competitiveness.
With the sense of crisis, we were urged to unite together with our business fellows from different business SME sectors, these are the people who embrace the same vision and desire wanting to form an allied Association with us, so that the body of SMEs can be empowered and enlarged. Our vision is to love and care each other, serve each other unconditionally; be equal and respectful; embrace the same vision and team spirit; together we overcome difficulties in unity; work hard and be innovative; also we share mutual benefits and enjoy our successes together as one body, and we are always looking ahead towards to a greater level of excellence. In the past one year, there are more than 300 SMEs have become our members. Some of them are famous in their industries locally and globally. Also we have organised many delegations visiting various business sectors and local governments as well as exchanging business ideas with local private business people and having factory visits in China, cities are such as Yiwu and Wuyishan in Fujian Province etc. All these have laid the fundation for SMEs' future development and created more business opportunities for our SME members.
We are looking ahead of our future with hope, we will keep "SME First" as our principle, and we will continue to play an even more important role between China and Hong Kong Trade. Also we determine to become the important bridge amongst the "Government, Business and Citizens" in this Greater China Region. Moreover, we wish you all SME fellow pioneers, come and join us together to fight for the betterment of our SMEs in the Greater China Region and Hong Kong.